Tenant Placement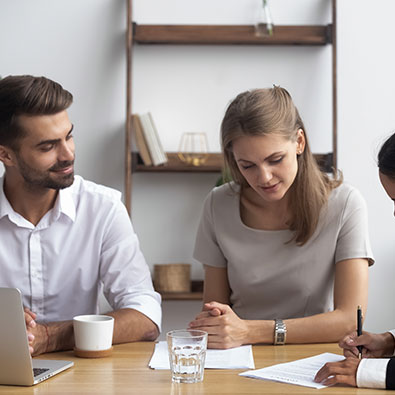 Finding Tenants
Part of our property management services is tenant screening and placement. Our process is fair, consistent, and thorough. We know that a good tenant makes a big difference in your experience as a landlord, in your cash flow and Return on Investment (ROI). Finding you the best tenants comes down to two things: advertising and screening. You won't find a better process for placing great tenants.
Advertising
We know how to advertise rental property to find you great tenants, and here's how we do it:
Our listings are advertised on over 50 of the most popular rental websites.
We provide our advertisements with professional photos and video tours.
We provide professional signage for your property to further increase exposure.
Our team is responsive to every inquiry that comes in about your property. We know that in the internet advertising age, information moves quickly. We won't lose high-quality tenants to a competing property by not answering the phone or responding to inquiries on time.
Advertising
Choosing good tenants requires years of experience and a consistent process. At Francis Taylor, we have both those things. We know that past behavior often predicts future behavior, so we take our time screening a tenant's background. We look at credit, rental history, and criminal backgrounds. We talk to employers, verify income, and ensure there are no prior evictions.
We want to make sure the tenants are who they say they are. We ask for identification and match everything we find in our background screening to what the tenant has listed on the application. We look at whether they pay their bills on time and if they earn enough to pay rent every month. We want to make sure we can trust this person in your property.
Through our advertising and screening efforts, you get the peace of mind that the tenant we place is responsible, willing to follow the terms of the lease, and ready to spend several years taking care of your property.
Here are some of the things you can expect when you choose us as your property manager:
Our strategic marketing plan ensures your property gets the best exposure. We know how to attract and retain great tenants who pay on time and take care of your home.
Placing a good tenant makes a big difference in your landlord experience. We screen carefully, reviewing background checks, eviction history, and landlord references. We verify income and employment and conduct credit checks.
We provide strong lease agreements that protect you and your property.
Get started with your FREE RENTAL PRICE ANALYSIS or, if you just need a little more information first, feel free to fill out the form.
Areas We Serve
We are proud to provide property management services in the following