Let Us Manage Your Fallbrook Rental Property
Are you thinking about enlisting a property management company for your rental property in Fallbrook? Choose the experienced and reputable team at Francis Taylor Properties .
Managing your rental properties on your own can be a challenging, overwhelming, and tiring endeavor. That's why we're here to assist you! When you partner with Francis Taylor Properties, you'll undoubtedly notice a decrease in your stress levels and an increase in your return on investment!
Over the past two decades, we've been overseeing apartment complexes, single-family homes, and multi-unit rentals in Fallbrook.
Francis Taylor Properties is well-equipped to handle all day-to-day operations of your property. With us as your property manager, we can help your real estate investment flourish year by year in this beautiful locale.
Our team will also provide recommendations for effective enhancement strategies to keep your property competitive in the market.
Contact us today for more information!
Our Comprehensive Services
Whether you require assistance with marketing your vacancies, rent collection, property repairs, or any other property management needs, we've got you covered in Fallbrook!
Here's a closer look at some of our services:
Rent Collection
Effective rent collection is vital for the success of your investment in Fallbrook. Your rental property could serve as your primary source of income, a supplementary income stream, or the cornerstone of your retirement plan. It all hinges on rent collection.
The team at Francis Taylor Properties works diligently to ensure that rent is paid reliably. We've implemented convenient payment systems that make it easy for your tenants to submit their rent.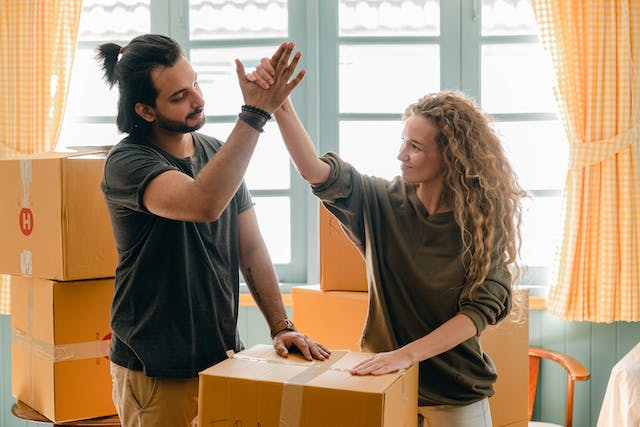 In the event that tenants pay their rent late, they will be subject to late fees and penalties!
Tenant Screening and Selection
We recognize the importance of your property in Fallbrook. That's why we're discerning when it comes to selecting tenants for your rental.
Our aim is to identify high-quality tenants who pay their rent on time, maintain the property adequately, and interact positively with their neighbors. In Fallbrook, we conduct a comprehensive tenant screening and selection process that includes evaluating prospective tenants' income, employment history, landlord references, and criminal records.
Francis Taylor Properties has honed its tenant screening process to ensure that only the best tenants inhabit your properties in Fallbrook.
Property Inspection and Maintenance
Our maintenance services are based on regular and thorough inspections. When you entrust your property to us, we'll establish an inspection and maintenance schedule and adhere to it faithfully in Fallbrook.
Should your tenants have repair or maintenance requests in Fallbrook, they can reach out to us, and we'll promptly address the issue. We guarantee that property maintenance will be comprehensive, and repairs will meet high standards.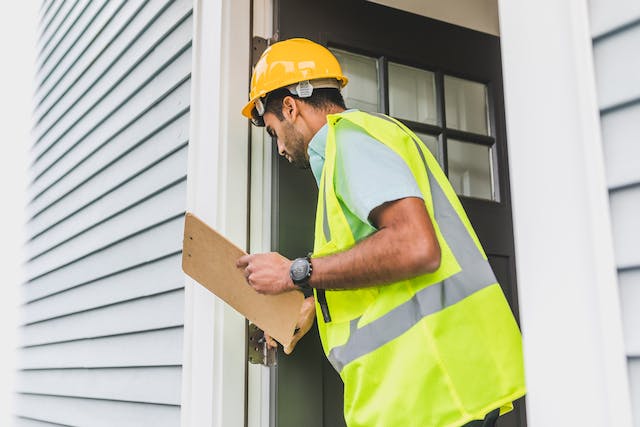 In case of emergencies in Fallbrook, we take immediate action. As the premier property management company in Fallbrook, our communication channels are open 24/7. Your tenants can contact us, and our skilled maintenance personnel will promptly attend to their requests.
Marketing of Your Rental Property
Dealing with property vacancies in Fallbrook? We've got the solution! With over 20 years of experience in the rental industry, we know how to swiftly fill your property vacancies.
To market your rental property in Fallbrook, we utilize both online and offline methods. We list your vacancy on social media and listing websites, accompanied by high-quality photos and even virtual property video tours.
Additionally, we employ traditional methods such as "for-rent" signs, word of mouth, and postings on local bulletin boards in Fallbrook. By doing so, we expand your pool of prospective tenants, making it easier to find quality renters quickly.
Financial Reporting
At Francis Taylor Properties, you'll always have insight into how your investment is performing. When you work with us in Fallbrook, you'll gain access to an Owner's Portal where you can access all your financial reports, including income reports, expense reports, and monthly statements.
About Fallbrook
Fallbrook , California, nestled in San Diego County, offers a captivating blend of natural beauty, a strong sense of community, and a relaxed lifestyle. Located just 15 miles from the Pacific Ocean and 50 miles north of San Diego, Fallbrook benefits from a Mediterranean climate with mild winters and warm, dry summers.
It is renowned as the "Avocado Capital of the World" due to its abundant avocado orchards, and the annual Fallbrook Avocado Festival celebrates this local bounty. The city's economy is anchored in agriculture, including citrus groves and macadamia nuts, fostering a unique rural-suburban atmosphere.
This community is distinguished by its commitment to the arts and culture, with the Fallbrook Art Center and Fallbrook School of the Arts providing avenues for artistic expression and appreciation. Fallbrook places a strong emphasis on education, boasting several schools in the Fallbrook Union High School District, and it values community involvement and togetherness.
Outdoor enthusiasts will find an abundance of recreational opportunities, from hiking and biking in the Santa Margarita River Reserve to enjoying a round of golf at the Pala Mesa Resort Golf Course. Fallbrook's idyllic landscapes and commitment to a peaceful, nature-oriented way of life make it an inviting place to call home or explore.
(Source: Wikipedia)
Areas We Serve
We are proud to provide property management services in the following